Description
¡Transforma tu cabello en 2 semanas!
Las toallas comunes fueron hechas solo para secar nuestro cuerpo, el gran problema es que los materiales utilizados no son buenos para la belleza y salud de los hilos, provocando frizz y cabello frágil.

Ahora puedes tener una toalla desarrollada exclusivamente para tu cabello, asegurando más brillo, suavidad y menos frizz después del lavado. Turbist le da a tu cabello el cuidado de secado suave y saludable que se merece.
Cuando está mojado, tu cabello es más frágil. La aplicación de calor y fricción con métodos de secado tradicionales causa un daño significativo a tu cabello. Reducir o eliminar por completo el calor aplicado al cabello húmedo reduce el encrespamiento y el daño. 



¡Di adiós a las fuentes de calor!



¡Cada vez que uses Turbist , tu cabello te lo agradecerá!  

Verá un cabello notablemente más saludable dentro de las 2 semanas de usar Turbist, así como métodos de secado basados ​​en calor y fricción reducidos.

¡Turbist hará que tu cabello se  seque hasta un 80 % en 10 minutos de uso!


¡Se seca más rápido!
¡Turbist es súper absorbente y perfecto para secar tu cabello de forma rápida y saludable! Lleva tu cabello de mojado a seco 10 veces más rápido que con otros métodos, y lo mejor de todo: ¡NO DAÑAS TUS HILOS!

¡Ahorra tiempo con el secado manos libres!

¡El Turbist se desliza fácilmente por tu cabello y el botón en la parte posterior te ayuda a asegurar el Turbist en segundos! Esto pone mucho más tiempo en sus manos: ¡prepárese para el día y deje que Turbist se encargue de su cabello!



Experimente a Fórmula 'TurbX'!
Turbist está formulado con 'TurbX', ¡una mezcla especial diseñada para lograr el cabello de tus sueños! Esto es lo que convierte a Turbist en la   
toalla para el cabello más suave y tersa que su cabello jamás experimentará 
. 
 ¡La mezcla TurbX le da a Turbist Hair Towel un poder de secado sin igual! Una vez que haya probado Turbist, ¡nunca querrá volver a usar toallas normales! 

¡Enamórate de Tubist o recupera tu dinero! 



Queremos ver tu cabello MARAVILLOSO . Si Turbist no es el adecuado para su cabello y no está completamente satisfecho, ¡le devolveremos su dinero!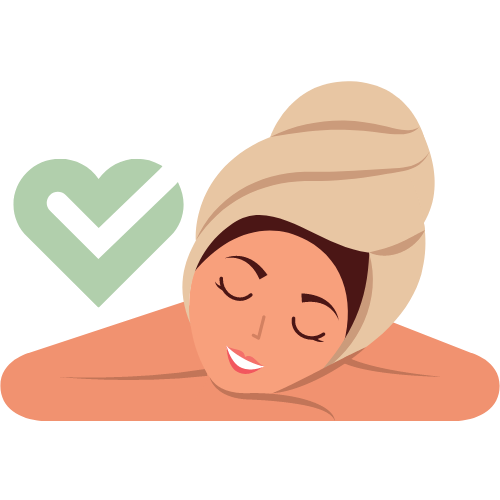 Pago y Seguridad
Your payment information is processed securely. We do not store credit card details nor have access to your credit card information.
productos más vendidos de la semana