Description

Recortadora Eléctrica Premium - calidad, diseño y eficiencia en la nueva maquinilla de moda
Son muchos los hombres que están disfrutando cada mañana de experiencias de afeitado placenteras, donde la comodidad, rapidez y facilidad de afeitarse con máquina eléctrica se combina con un respeto a la sensibilidad de la piel y apurados sorprendentes.
Ahora, con esta nueva maquinilla eléctrica, disfrutarás de un afeitado premium de máxima calidad, protegiendo siempre tu piel.
3 diseños únicos, no disponibles en tienda física
Afeitadora eléctrica todo en 1
Tecnología TrimComb que cuida de tu piel
Resistente al agua y tamaño bolsillo
Diseño premium para el caballero moderno
Si eres de esos hombres que aún valora su apariencia, cuida su look y está orgulloso de la cara que muestra al mundo, esta afeitadora es para ti.
Fabricada con materiales de calidad y un diseño exquisito, es la herramienta que falta en tu vida para demostrar que eres un auténtico gentleman.
Tu maquinilla eléctrica todo en uno
Recorta: Recorta tu barba a la medida exacta. Incluye 3 adaptadores: 1 mm para un ajuste apurado, 3 mm para una barba de tres días, 5 mm para una barba larga de varios días.
Bordea: Puedes conseguir un borde perfecto en tu estilo con la cuchilla de doble cara. Afeita en cualquier dirección con gran visibilidad, por lo que alinear tu estilo en segundos es rápido y fácil.
Afeita: No se acerca demasiado para proteger tu piel, incluso en las zonas sensibles. Vete a contracorriente, usa la cuchilla plana en tu cara y aféitate cualquier longitud de pelo con comodidad.
Tecnología avanzada para el cuidado de tu piel
La afeitadora eléctrica recargable proporciona un afeitado más rápido a la vez que deja una gran sensación de bienestar en la piel.
La tecnología TrimComb especializada atrapa más pelo desde la primera pasada, asegurándose de que nunca recibas un corte o se irrite tu piel.
3 diseños para tu estilo único
Sea cual sea tu gusto, seguro que uno de nuestros tres diseños te ha encantado. Grabados en acero alemán de alta calidad, su textura dorada y brillo inconfundible la convierten en una maquinilla que estarás orgulloso de utilizar.
Elige entre Khan Dragon, Golden Barber o Premium Noire para remarcar tu estilo único e inconfundible.
Resistente al agua, clasificación IPX7
Afeitadora resistente al agua, clasificación IPX7, fácil de limpiar debajo del grifo. La clasificación IPX7 significa que la afeitadora se puede sumergir 1 metro bajo el agua durante un máximo de 30 minutos.
Tu mejor aliado, tamaño bolsillo
Esta cuchilla de afeitar híbrida está hecha para el hogar, pero también es un compañero de viaje perfecto. Alrededor de tu cara y alrededor del mundo, puede recortar, afinar y afeitar cualquier longitud de pelo con un solo dispositivo que se guarda fácilmente en cualquier bolsa de viaje.
Es ligera, compacta y fácil de llevar en una mochila o equipaje de mano.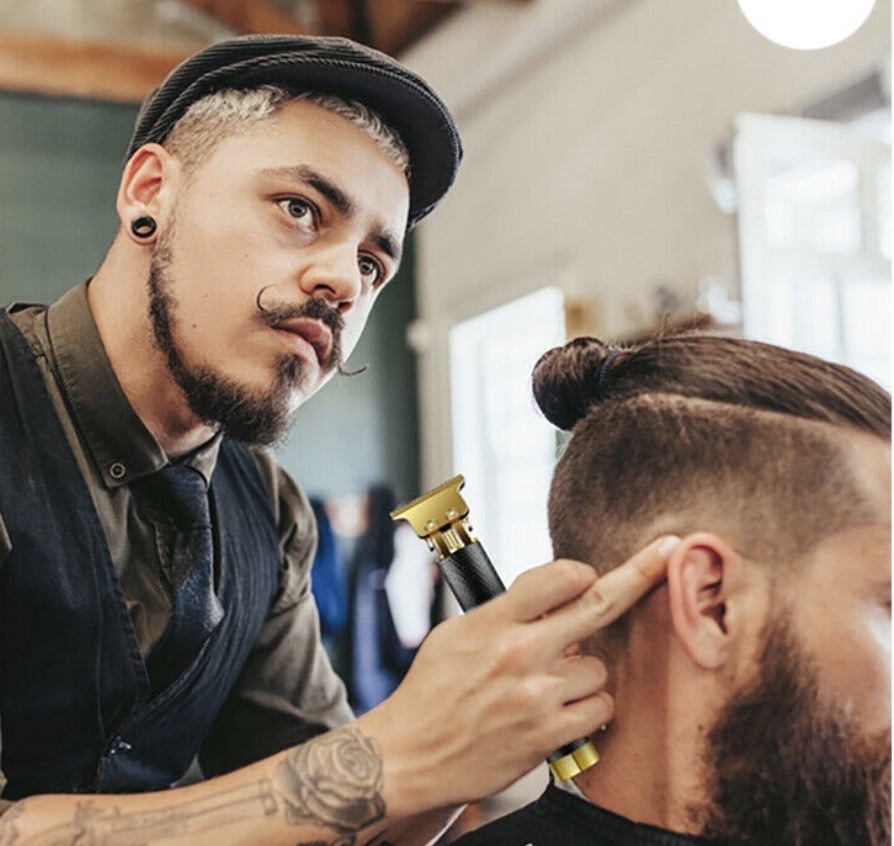 Elegancia y utilidad para ti
Hazte con tu maquinilla eléctrica premium y empieza a cuidar de tu cabello y barba con la auténtica elegancia de un gentleman y las ventajas de un comprador inteligente.
Pago y Seguridad
Your payment information is processed securely. We do not store credit card details nor have access to your credit card information.
productos más vendidos de la semana