Description
¿POR QUÉ NECESITO PETROLLER™?
¿Está buscando una  solución rápida y fácil  contra las molestas pelusas y  pelos de mascotas  en su  ropa y muebles ? El  PetLintRoller™  es la mejor solución para quitar  el pelo de perros o gatos de la ropa y los muebles . El  depilador de mascotas  te ofrece a través del  cepillo especial  que se elimina todo el pelo sin dejar residuos. Para que  no tengas que lavar  tu ropa, mantas o almohadas  innecesariamente seguido .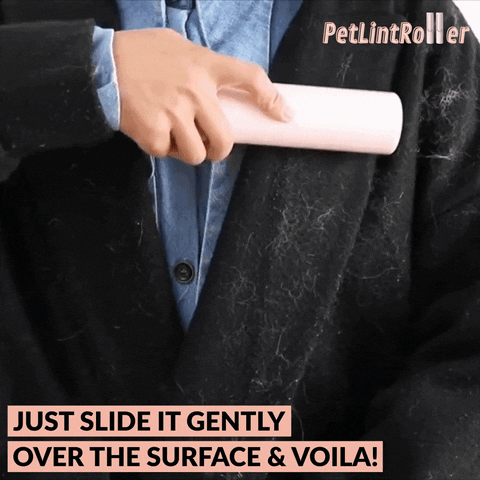 BENEFICIOS DE PETLINTROLLER™
✅ Elimina todo el pelo de las mascotas.
✅ Apto para ropa, almohadas, muebles, etc.
✅ Reutilizable y Ecológico
✅ 3 veces más rápido que el removedor estándar
✅ Fácil de usar y portátil
✅ Garantía de 30 días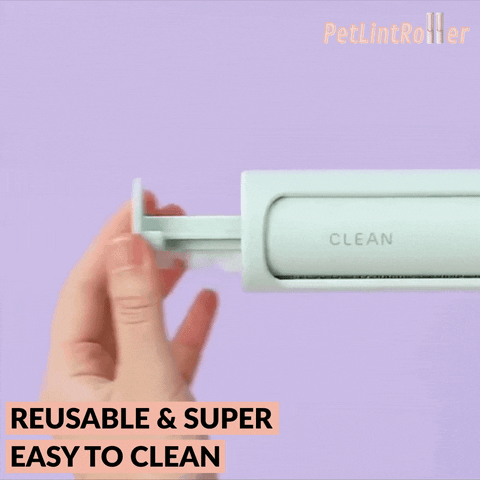 QUITA TODO EL PELO DE LAS MASCOTAS
What pet owner does not know that the lost pet hairs no longer go out of clothing and furniture. This now has an end with the PetRoller™. Due to the special brush, all types of hair can be removed without leaving any residue. The reusable design makes this lint and hair removing eco friendlier than conventional models.
APTO PARA CUALQUIER MATERIAL
El pelo de las mascotas como el de los gatos o los perros a menudo se endurece con la ropa, las almohadas, las mantas y otros muebles. Ya que incluso el lavado más frecuente no suele ayudar. Con PetLintRoller™, el vello se puede eliminar de manera efectiva y hasta 3 veces más rápido que con los removedores comunes. Lo mejor de todo es que no importa el material. No importa qué tela, el pelo y la pelusa de las mascotas se eliminan de manera efectiva.


HOW IT WORKS?
Step 1.
Gire el removedor en el sentido de las agujas del reloj.

Step 2.
Elimina todo el pelo con el cepillo.

Step 3.
Después de recoger todo el pelo, gire el PetRoller™ varias veces para que el pelo se acumule en el interior.

Step 4.
Retire el cabello y la pelusa para el próximo uso.

¿QUÉ OBTENGO?
Nuestro juego PetRoller™ incluye el eliminador de pelusas y pelos de mascotas y un empaque premium. Es un gran regalo para todos los que quieren ropa y muebles limpios y sin pelo. Obtenga el suyo ahora y benefíciese de nuestro envío rápido asegurado y garantía de devolución de dinero de 30 días.
NUESTRA GARANTIA
En  PetRoller™, realmente creemos que fabricamos algunos de los productos de moda más innovadores del mundo, y queremos asegurarnos de respaldarlo con una  GARANTÍA de 30 DÍAS sin riesgos .

Haremos LO QUE sea necesario con un excelente servicio de atención al cliente para ayudar a todos, ya que valoramos mucho la satisfacción de nuestros clientes con  CERO riesgo absoluto .
Pago y Seguridad
Your payment information is processed securely. We do not store credit card details nor have access to your credit card information.
productos más vendidos de la semana